140W Panasonic New Technique ETFE Flexible solar panels
ETFE Flexible PANASONIC solar cells (156*156)
our Flexible solar panel Advantages:
Flexible                                 Lightweight                            Thin Film
Without Glass                    High Efficiency           High waterproof Grade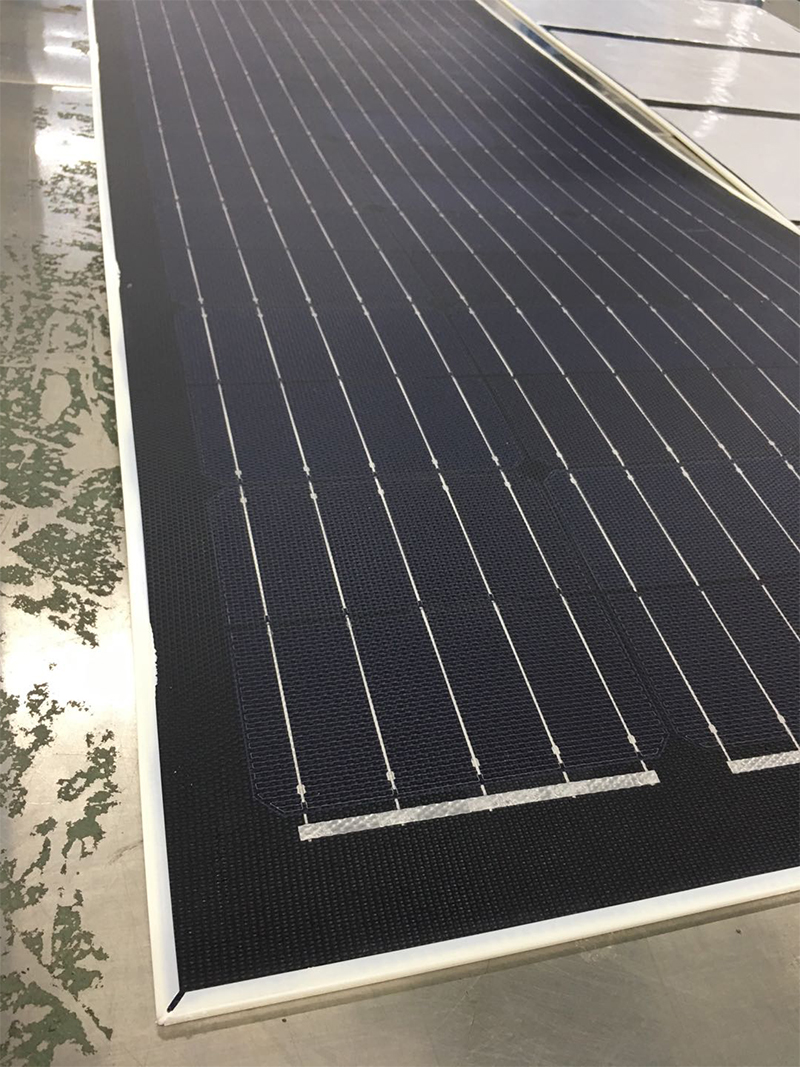 Because of Flexible solar panel light weight, high efficiency, easy to install,large use to Marine,Vessels, yacht, Boat and RV, motorhomes, camping, solar light etc applications to supply solar power, high quality and make big power to charge batteries.
Solar cell type
 Panasonic semi flexible high efficiency
solar cell Matrix
cut cells
Power of solar panel(W)
140-145
Max. power voltage(V)
22.80
Max. power current(A)
6.40
Open circuit voltage(V)
28.00
Short circuit current(A)
6.45
Remark: all semi flexible solar panel is customized for dimension/voltage/current.
semi flexible solar panel for solar street light application:

Flexible Panasonic solar cells datasheet: