solar light post with flexible solar panel for street light 7 style design 2FSG041
Product Scopes
It has been widely used to street villa, Resort, Garden, pathway etc.
Descriptions & Advantages
1. Use the advanced and thinnest film flexible solar panel in the world
2. Thickness only 0.33mm, bent and anti-knock
3. Solar panel with great energy-absorbing even weak sunshine
4. Flex solar panel wrap around on pole, intrgrated solar panel with pole, no need install solar panel structure, easier to maintenance;
5,  Innovative design solar street light, has ourself molding pole, if pole customized, need negotiate with sales people before order.
Light Source
The LED (Pure color and Warn color for option)
Color Temp: 3000K/6000K
Lifetime more than 50,000Hours
Controller
Optically Control, Time Control, Anti-overdischarge, and Short-circuit Resistance.
Materials
Solar panel area with luminum alloy, other steel pole coated with electrostatic spray for anti-salted, anti-acid, rust resistant.
Working Modes
Automatically power on a day off in the night. Adjustable power is available.
Specifications
Power of  Solar
 Flexible solar panel per section power 80W, install on pole
Power of  Light
40W
Battery Type
Lithium Battery, recycle more than 1500 times

12V/45AH good quality guarantee

Total Height
6m
Color Temperature
3000K- 6000K
Working Temperature
-20″C~55″ C
System Voltage
12V
IP Rating
IP 65
7 style simple but beautiful design for solar head: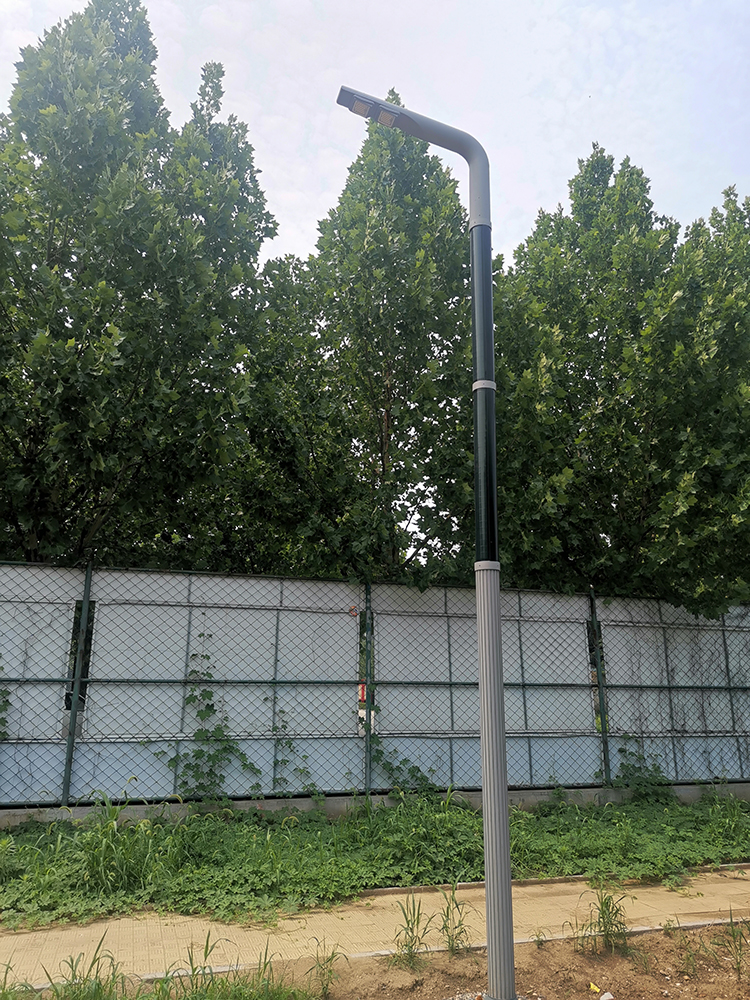 2FSG041 Solar wrap pole for solar street light Video: