Descriptions & Advantages
120W-150W Vertical Solar light pole with Flexible solar panel on pole
1.  CIGS flexible solar panel real 360 degree wrap on ROUND POLE without any issue even long years, in addition, CIGS flexible solar cell with advantage even cloudy days also can absorb solar energy that is other solar panel no function.
2. steadfast solar cylindrical, CIGS flexible solar panel combine with 3mm aluminum mold designed by our technician, perfect connectors with esthetic artwork.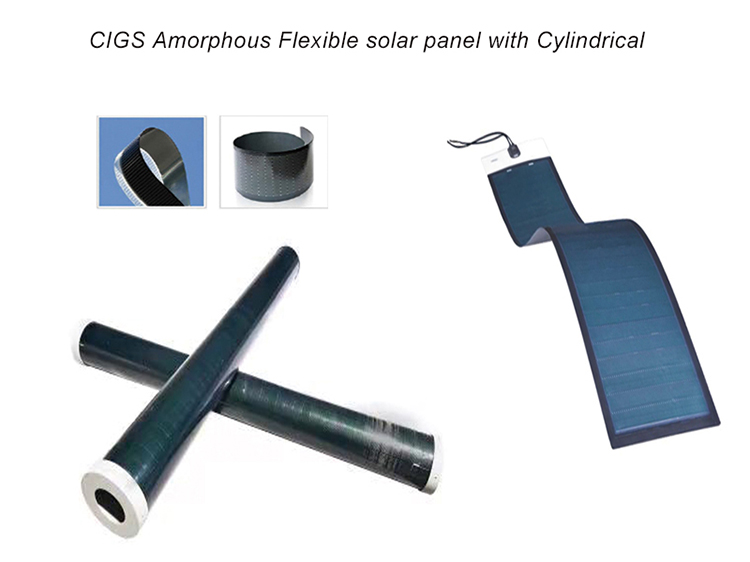 3. Solar wrap pole without big structure of solar panel, quite good for wind resistance, no worry about Hurricane weather.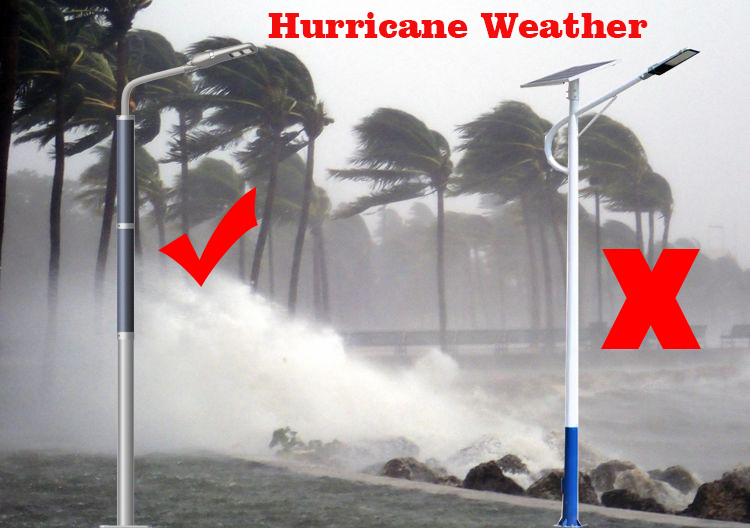 4. Flexible solar panel wrapped around on pole, nice and unique design, our technician team have tested different flexible solar panel, find out the best way to make solar wrap pole.
5, Solar wrap street light vertical solar system is customized, can make different power with the best configurations guarantee 365 days working.

Light Source
LED (Pure colar and Warn color for option)
color Temp: 3000K 6000K
Lifetime more than 50,000Hours
Controller
Optically Control, Time Control, Anti-overdischarge and Short-circuit Resistance.
Materials
Solar panel area with luminum alloy, other steel pole. Coated with electrostatic spray for anti-salted, anti-acid, rust resistant.
Working Modes
Automatically power on at day off in night. Adjustable power is availabe.
120W-150W Vertical Solar light pole with Flexible solar panel on pole Specifications
Power of the Solar
Flexible solar panels: 800W(200W*4pcs sections) for 120W light;

Flexible solar panels: 1000W(200W*5pcs sections) for 150W light

Power of the Light
120W(>18600lm);

150W(>22500lm)

Battery Type
 Lithium Battery 24V/100AH for 120W power;

Lithium Battery 24V/150AH for 150W power;

Total Height
Pole 11meters for 120W;

Pole 13meters for 150W

Color Temperature
3000K- 6000K
Working Temperature
-20'C~55″C
System Voltage
24V
IP Rating
IP 65
Dimension
120W: 1066.5*98*360mm

150W: 1276.5*98*360
Note: solar wrap pole street light is customized according to customer needs.